You want to be a streamer? great! At Bumble Bear Creations we can help you on your way to entertain a crowd with our custom design layouts and overlays.
We can provide you with different design packages, from start-up to premium; there's bound to be a package suited for your need! Check out our price list below!
Are you on a budget? Check out our Stream Packs Store for some pre-made stream packs!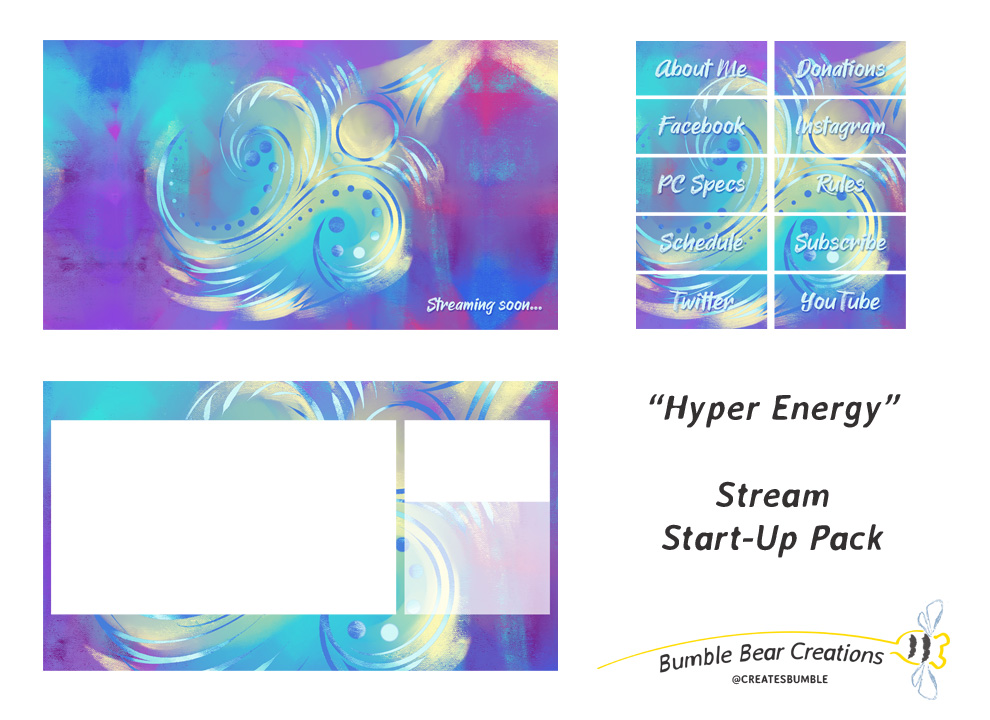 ---
Twitch Start-Up
$80
Profile Picture/Logo
Header Banner
---
Twitch Basic
$140
Profile Picture/Logo
Header Banner
Twitch Panels (x10)
Streaming Soon Screen
---
Twitch Standard
$160
Profile Picture/Logo
Header Banner
Twitch Panels (x10)
Streaming Soon Screen
Overlay (Main Scene)
---
Twitch Premium
$200
Profile Picture/Logo
Header Banner
Twitch Panels (x10)
Streaming Soon Screen
Overlay (Main Scene)
Emote (x1)
Sub Badge (x1)

---
YouTube Start-Up
$80
Profile Picture/Logo
Header Banner
---
YouTube Basic
$120
Profile Picture/Logo
Header Banner
Streaming Soon Screen
---
YouTube Standard
$140
Profile Picture/Logo
Header Banner
Streaming Soon Screen
Overlay (Main Scene)
---
Emote Pack
$50
Emotes (x3)
---
Sub Badge Pack
$75
Sub Badges (x4)
Streaming Soon Screen
---