Need a design, voice, or editor?
We are two creators who love to create – from digital art to voice acting – and enjoy pouring our love into our next project. With our shared experiences, we provide a unique design that will stand out and capture anyone's vision.

Browse through our options to find the one best suited for your project, and then you're one simple form away from starting your design! We stay in contact through the process and even add some love.
---
Meet The Dynamic Duo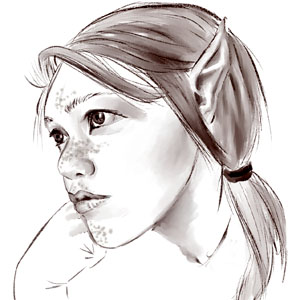 Melissa Kersh
Digital Artist, Voice Actor, and Creative Genius
When I'm not busy momming, wifing and working, I like to art, and it would be my great pleasure to art for you.

My experience with digital portrait commissions has introduced me to book covers and merchandise, with more new applications on the horizon. I don't shy away from a challenge because art will find a way!