Blade of Darkness – A Final Fantasy XI Audio Fiction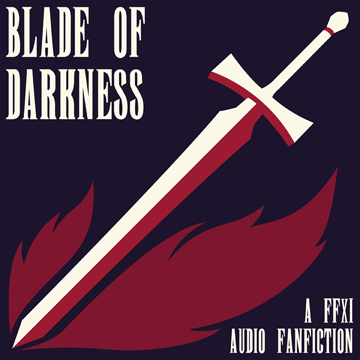 Sick of working in the Gusgen Mines, a young girl struggles to get through life. With the whole world seemingly against her, how can she escape?
---
Content Warning: Contains explicit content.
---
Blade of Darkness © Bumble Bear Creations
Written and produced by Frederik Verhagen
Executive Producer: Melissa Kersh
Based on the MMORPG FINAL FANTASY XI © 2002 – 2023 SQUARE ENIX CO., LTD. All Rights Reserved. Names of races, locations, creatures, and sound effects used under their Materials Usage License.
---
Episodes
Release date: 2023
---
Information Sources
Blade of Darkness features dark topics, from child labor to domestic abuse. At the end of every episode, we raise awareness of one of these issues and refer people to this page, where they find a list of links to more information.
---
Fan Art